Pier Village Area
It is considered to be the area from Joline Ave as the northern boundary area to Pavilion as the southern boundary two. I am basing this section from the original redevelopment mapping and combining the hotel section into this.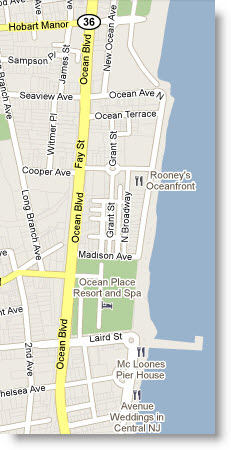 In this section you will find Ocean Terrace townhomes which are directly across from the boardwalk and ocean followed by what has made Long branch a very desirable city to live in. Again heading south is the Grand Resorts which are 2 mid rise buildings and the Ocean Club these were built after the Bluffs @Beachfront North which in reality are south of Grand Resorts. The Ocean Resort hotel is in between followed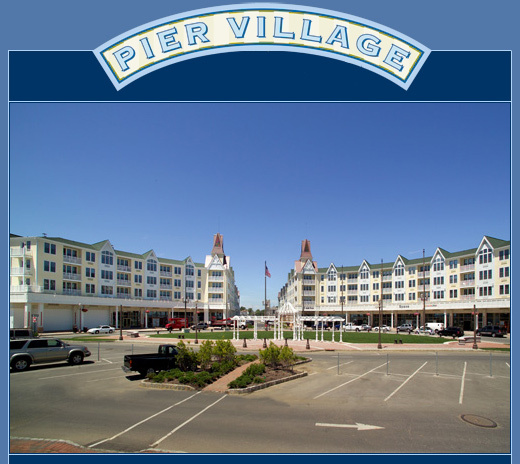 by Pier Village itself. It is a complex of restaurants on the beach as well as retail stores with apartments for rent only. Currently in the winter they are rented to Monmouth University students how lucky can you get to live by the ocean while studying and last but not least are the Pavilion Townhouses which are really on the corner of Pavilion and Ocean Blvd., from which point I have sectioned Mid Ocean Ave.
Visit
Address
Year Built
Minimum Price
Units
Views
View

sq
Building
Listings

ft
The Grand Resorts
11 Cooper
2005-2006
48
ocean-sunset-none
Search Grand Resorts Condos for Sale
4 story
1564-3673
The Grand Resorts
22 Cooper
2005-2006
56
ocean-sunset-none
The Grand Resorts
33 Cooper
2005-2006
72
ocean-sunset-none
The Bluffs Beach Front North
Greeley
2004-2005
19
ocean-sunset-none
Bluffs at Beachfront North for Sale
Townhouses
2406-3547
The Bluffs Beach Front North
McKinley
2004-2005
17
ocean
The Bluffs Beach Front North
Grant
2004-2005
42
ocean-sunset-none
The Bluffs Beach Front North
Whitman
2004-2005
14
ocean-sunset-none
The Bluffs Beach Front North
Madison
2004-2005
8
ocean-sunset-none
The Bluffs Beach Front North
Langtry
2004-2005
14
ocean-sunset-none
Pavilion Townhouses
Pavilion
2001
6
ocean
Search Pavilion Townhouses for Sale
Townhouses
2000 +/-
Ocean Terrace
Ocean Ter.
1989
ocean
Townhouse
Beachfront North Townhouses & Single Family
New Construction Floor Plans