North Long Branch
It is considered to be the area from Atlantic Ave as the southern boundary area to Florence Ave as the western boundary and the border of Monmouth Beach as the northern most boundary. Also most of the condominium – townhouses are off Patten Ave with the exception of Gansett Condos.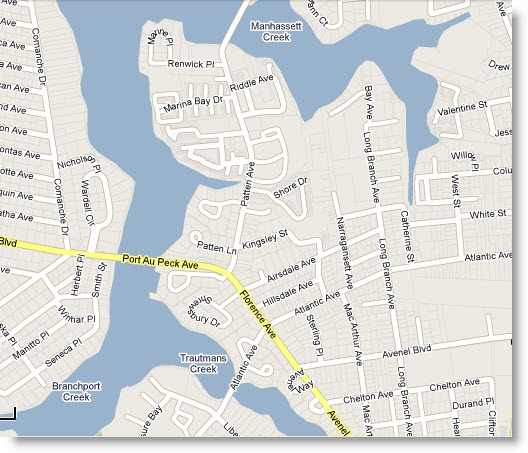 Patten Avenue in Long Branch is a peninsula on the northern part of Long Branch on each side is the Shrewsbury River inlets

surrounded by the other towns of Oceanport and Monmouth Beach. Patten Avenue was one of the first streets where the townhouses were built in the 1990's. The first condo complex was Marina Bay at the end of Patten Avenue before the bridge to Monmouth Beach followed by Sea Winds, Rivergate, Windward, Patten Woods, Patten Courts and then Kelly builders built 6 on Patten Avenue in the 2004+/- and now the newest to be constructed are River Pointe townhouses.
Visit

Address

Year Built

Units

Views

View

sq ft

Building

Listings

Gansett Court

Gansett Court

2001

24

none

1637

Patten Woods

Shore Drive

1989

80

none

1320-1590

Patten Courts

Shore Drive

1989

none

Sunset Ave, Sea Breeze, Navesink, Newport,

1987-1989

60

River-none

2152-2202

580 Patten Ave.

1985

94

River-none

2067--2748

Rivergate Drive

River none

Windward

165 Riddle Ave

1988

12

River

2100

601 Patten Ave.

To Be Built

9

River

Search For River Pointe Townhouses for Sale

Townhouses

583-593Patten Ave.

1983

6

none

1644

Townhouses by Kelly Builders

563-573-Patten Ave.

2004

6

none

Search for other Townhouses

2490